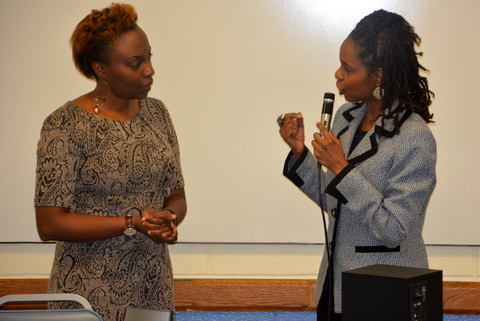 By Ibrahim Dabo (@IbDabo)
"It starts with just one brick," is part of the message driving the mission of Galaxy of Universal Potentials (GO-UP) Corporation, a 501(C)(3) organization working towards fostering education for underprivileged children in the Democratic Republic of Congo.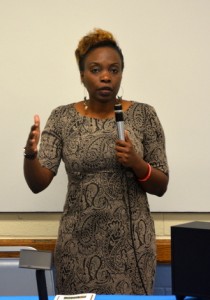 As many as 200 children struggle to get the education they need in Ntambo Village, Katanga Province, because of various challenges they encounter.
According to GO-UP Corporation Founder and Chairperson Mulowa K. Kajoba, children in this village walk roughly 15 miles back-and-forth to school every day.
In a country that continues to struggle with instability, the children who drop out of school in this village—perhaps, because of the long walking distance and associated security risks during this journey—are often left with the choice of joining their family to perform domestic activities and farming.
GO-UP Corporation is working toward building a school and providing other education-related opportunities for the children within closer proximity in the village.
The organization held its first fundraising dinner of the year on April 25 in Maryland with a goal of raising $50,000. Building a school is just one of many objectives planned, Ms. Kajoba said.
The mission of GO-UP Corporation is to Build a Future, Brick by Brick. Ms. Kajoba said preliminary work has already begun.
"The groundwork has already been laid for the building of the school," Ms. Kajoba said.
"Hopefully we will be able to show you photos of progress been made during our next fundraiser in the fall. You will then see how your contributions are making a difference."
She said through education the children can grow up to become better citizens of their country and in turn join in on the much-needed effort to improve their communities.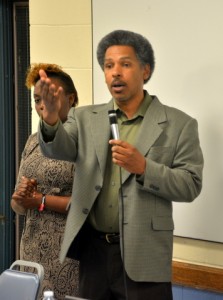 Inspirational speaker and author of Inspirational Spa: From the Womb of the Morning, Nettie Millard, attended the fundraiser and gave the keynote address. She reinforced the mission of GO-UP Corporation and emphasized on the need to "keep dreams alive."
In her book, Ms. Millard writes, "For a dream is a figure, a vivid picture that causes action through an inner passion which makes it come to pass."
GO-UP Corporation, aside from its plans of building a school, has outlined other goals that include:
Establishing a parent-teacher association and facilitate training to encourage parental participation in school activities to support and enhance the learning abilities of students
Community involvement and sensitization programs about the value of education
Learn more about GO-UP Corporation by visiting their official website www.Go-UpCorporation.org. A GoFundMe page was set up to support the organization's fundraising effort.
Also see:
. Exclusive Interview Part I: NBA Champion Trent Tucker Empowers Youngsters to Focus on Education through the All 4 Kids Foundation
. Ron Shapiro Delivers Inspiring Message as American Red Cross Honors "Hometown Heroes" in Baltimore
. IB TALK ONLINE SPECIAL: USO Holds Star-studded Gala and "Honor those who Serve"
. EXCLUSIVE INTERVIEW: USO's Senior VP Frank Thorp IV on his Organization's Unwavering Support of American Troops